International Conference on Social Science and Character Educations, October 27-28, 2018
Submitted by

admin

on Fri, 01/19/2018 - 09:48
The United Nations initiatives of the Sustainable Development Goals have aimed to transform the world through a broad range of social-economic development issues from poverty, inequalities, health, education, climate change, environment, energy, and social justice. The 2030 SDGs agenda have been closely linked to the long-term project of the United Nations Educational, Scientific and Cultural Organization (UNESCO) – Education for Sustainable Development – encouraging and addressing all levels of educational programs including Social Science and Character Education to take parts in the field of the sustainability of the world.
To achieve the goals and targets, Social Science and Character Education have been situated to take concern on several educational related issues, i.e.. Qualities of primary, secondary and tertiary education, equal accesses both for boys and girls from urban and rural areas and including for persons with disabilities, indigenous peoples and children in vulnerable situations, and to increase the levels of literacy of the world populace. Importantly, academia of Social Science and Character Education should have to participate in ensuring all learners acquiring the required knowledge and skills to promote sustainable development; among others through education for sustainable development and sustainable lifestyles, poverty eradication, gender equality, human rights, promotion of a culture of peace and non-violence, global citizenship and appreciation of cultural diversities and culture's contribution to sustainable development.
The Conference on Social Science and Character Education addresses scholars, researchers and students on the field of Social Sciences and Social Science Education in general as well as on the subject specific field of History, Citizenship, Moral-Character, Economics, Geography, Sociology, and Anthropology education to participate in the academic discussions and debates regarding the issues of the sustainability of the world. The theme conference is:
"Social Science Education for Sustainable Development"
Proceedings and Special Issue Journals
Proceedings 
All accepted and registered paper will be published in the online conference proceedings of international publisher by Atlantis Press. Furthermore, the proceedings will be sent to ISI Thompson for more indexing.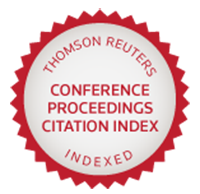 Special Issue Journals
Selected best papers will be recommended to the following top international journals:
1) Asia-pacific Journal of Multicultural Society (APJMS) - APC 250 USD/paper*
2. Asia-pacific Journal of Law, Politics and Administration (AJLPA) - APC 250 USD/paper*
3. The Asia-Pacific Journal of Educational Management Research (AJEMR) - APC 250 USD/paper*
4) International Journal of Education and Learning (IJEL) - APC 250 USD/paper*
It is a basic charge, which is NOT include proof read, editing & organizational writing improvement, review and revision, preparing CRV, as well plagiarism checker